Do strength training if you want to reverse type 2 diabetes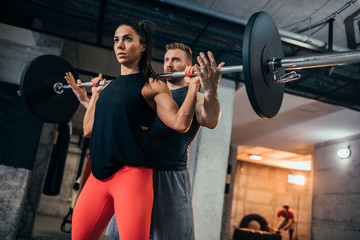 Building muscle strength may be one way to lower the risk of type 2 diabetes, a recent study suggests.
The study, which involved over 4,500 adults, found that moderate muscle mass reduced the risk of type 2 diabetes by 32 per cent. The benefits were independent of cardiorespiratory fitness, and higher levels of muscle strength did not provide additional protection.
According to the researchers, the results are encouraging because even small amounts of resistance exercise may be helpful in preventing type 2 diabetes by improving muscle strength. However, it is difficult to recommend an optimal level as there are no standardised measurements for muscle strength.
Other research has found resistance training improves glucose levels and reduces waist circumference – an indicator of excess fat associated with type 2 diabetes and other health issues, Brellenthin said.
Based on self-reports, Brellenthin says only 20 per cent of Americans meet the guidelines (two days a week of muscle-strengthening activities) for resistance exercise. While data for the study are not sufficient to provide suggestions for weight training, she says some is better than none. Getting started does not require a gym membership or expensive equipment. In fact, you can start at home by doing body-weight exercises.
"You can get a good resistance workout with squats, planks or lunges. Then, as you build strength, you can consider adding free weights or weight machines," Brellenthin explained.
(This is summarised health news from doctor.ndtv.com)